May 2011
Hello folks,
I'm back from megangst.com and I'm here to stay!
December 2010
Dear folks,
Nothing much is happening on this site these days. The same goes for my own, personal artwork. Since May 2008 I have a joint project together with a colleague and a friend, Paul Forsberg. The project will be exhibited in March 2011. Follow our project at: www.megangst.com

December 2010
Christmas lounge at Nordhemskonst, Göteborg.
Opening Saturday Dec 4 at 12-4 PM.
September 2009
Solo show Sept 25 - Nov 15 at Tidaholms Museum, Sweden

www.megangst.com has now been launched... Please be patient, there's more to come...
March 2009
Invited to make a solo show at Göteborgs Konstförening in January 2010. Time for champagne, now and then...
February 18 - August 30 2009
Exhibited at Gothenburg Art Museum: Finnish Contemporary Art from the Permanent Collection

February 2009
Finally, I'll leave my Bohemian style loft, where I've lived for the past 12 years and move into this pretty ordinary flat with a lifetime rental contract, which I can switch to any other rental contract in Sweden. These contracts are practically impossible to get, so this is to be considered like winning in lotto! A huge change for me but my art will go on…
January 2009
Here are some images from 'The project'!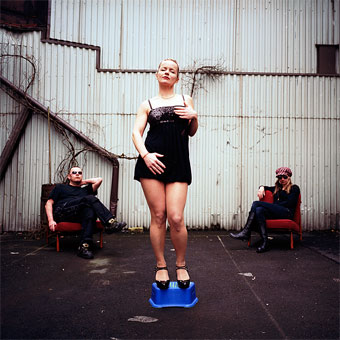 Joy of Work, Featuring Kostmann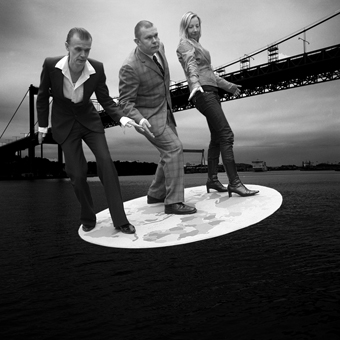 Hasta la vista, Featuring Konrad (sketch for a painting)

Oct 2008
SOLD again - Bukowskis sold two of my images!
Bukowskis Modern Autumn Auction 2008, Item Nr 550
Bukowskis Modern Autumn Auction 2008, Item Nr 551

September 2008
Welcome to an opening Saturday September 27th at
NORDHEMS KONST & DESIGN | Nordhemsgatan 22 | 413 06 Göteborg | Telefon +46 31 140855 | info@nordhemskonst.com
August 2008
What a beautiful place Lofoten, Norway is! I just have to go back...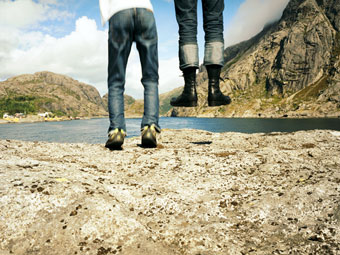 A New Perspective, Learning by doing. 2008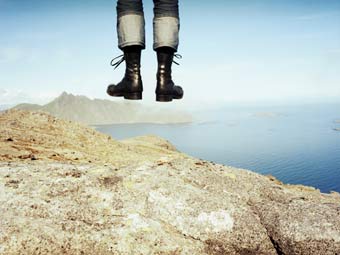 A New Perspective, 13th Attempt. 2008
July 2008
Working on a new project 'The project' together with my closest friend, Paul Forsberg, a painter…
In the beginning of August we go to this island, Öland, just outside of Sweden's east coast to do some shooting and filming… Our professor at School of Photography, Tuija Lindström who's living on the island will be assisting us.
First images available some time during September.

But before all this I go to Lofoten, an archipelago and a traditional district in the county of Nordland, Norway.
May 2008
If you ever go to Paris, do not miss THE place for drinks: Le Sorba, 137 rue de Faubourg du Temple (M Belleville). Say HELLO from the crazy Finn and the handsome Swede (Paul), and you're home safe! And I thank 22 Pistepirkko for a great show at Cafe de la Danse on May the 2nd! Good news: A new year starts on May 26th 2008 - remembering my friend Jakob who left us that date 2007 - life goes on...
April 2008
SOLD again - Bukowskis sold one of my images from the series Random Homes.
Bukowskis Modern Spring Auction 2008, Item 527
March 2008
Goa in India is the place to be! That's the closest you get to a paradise. No wonder all the hippies went there and never came back! It's all there… And I'm going back as soon possible…
Jan 25th 2008
SAATCHI GALLERY IN LONDON contacted me today!!! I'm off to buy some champagne!
Jan 2008
- Going through my negatives, scanning stuff I've never showed anywhere. Not yet e.g.!
- Booked and payed for my trip to INDIA. I will land in that warmer climate Feb 25th. At last.
Dec 6th 2007
It's Finland's Independence Day! Finland is 90 years old today. I thank the Finns who beat the shit out of The Russians. Guess what I'm doing today... Drinking lots of champagne and dancing Finnish tango, all night long...
Nov 2007
Group show at Kaliningrad State Art Gallery
Opening Nov 9th at 236039, Kaliningrad, Moskovskiy prospect, 60-62
Cityborderlands go Russia!
Oct 2007
SOLD again - Bukowskis sold two of my imagesfrom my series New Perspective!

July 2007
A friend of mine, Jakob, took his own life May the 26th. The funeral was a month later, June 26th. I am now
photographing his last walk from his place to the highest bridge here in Gothenburg.


It's all gone in 3 seconds with the speed of 110 km/hour...
June 2007
Nordhems Konst (a local gallery in Gothenburg) is exhibiting parts of my art work through out the summer 2007.
There web will be on line shortly: www.nordhemskonst.com
April 2007
Bukowskis SOLD one of my images again!
Bukowskis Modern Spring Catalogue 2007 No. 543
February 20007
The Hungarian Photo Magazine 'Fotómüvészet' publishes several images of mine and there's
even an interview with me which is really funny and good, thanks to Andras Banovits!
December 20th 2006
HAPPY HOLIDAYS! I'm not doing any of that Christmas stuff... well, maybe some champagne since it was a while ago...
HAPPY NEW YEAR 2007!
December 4th 2006
Listen to my interview (in Swedish) on Swedish Radio.
NOTE! When you're there, choose December the 4th at 12.00-12.30.
Nov 20-24
In London, visiting my professor, Tuija Lindström from The School of Photography...
Come and see my solo show at Nordhemsgatans Konst & Antik, Nordhemsgatan 22, Gothenburg.
Opening on Nov 25th 2006 at 1pm.
November 2006
Bukowskis SOLD my Tango.
Champagne again!
October 2006
The Bukowski Catalogue is online, and there it is, my Tango:
Bukowskis Modern Autumn Catalogue 2006 No. 541

September 2006
Check out my latest work Totems.
September 2006
Working with an image for the Cityborderlands show. 26th of October the exhibition opens in Copenhagen at Frederiks Bastion. It runs untill the 30 th of November. Opening hours and location at www.nordenifokus.dk
25 th of January - Reykjavik, The Nordic House. Here the exhibition is on until March 11th 2007. Opening hours and address at www.nordice.is/english/
August 15 2006
Became 40 years and spent the day in Helsinki with my closest friends from both Sweden and Finland.
Champagne again!
July 2006
One of my MA-images, Tango, will be for sale at The Bukowski Auction in Stockholm, Sweden during fall 2006!
April 25 2006
Met this amazing woman, Gunda Patzke, an agent, in Gothenburg a few months ago and now she is representing me! This calls for more champagne!
October 7 2005
Thank you, Konstnärsnämnden/The Arts Grants Committee for the work grant!
I had plenty of champagne tonight. Kippis!
September 18 2005
Check out my latest work: City Spaces digital collage
July 9 2005
Sarianna Metsähuone: Forest Room
Fotografie-Forum, Germany
July 14 - Sept 3 2005
Forest Room exhibited at Galerie Poller, Frankfurt am Main, Germany
June 24 - July 3 2005
Showing work at photographers:network, selection 2005, Studio Thomas Kellner, Siegen, Germany
May 21 2005
Cheminements: Le programme continue avec le Centre de photographie
Le Depeche, France
May 3 2005
"Cheminements": un succes des la premiere journee
Le Depeche, France
May 2005
Cheminements paralleles
ArtZimut supplement a FLASHebdo, France
April 29 2005
L'expo "Cheminements" arpente la Lomagne
Le Depeche, France
April 30 - May 29 2005
Forest Room exhibited at Centre de photographie de Lectoure, Lectoure, France
April 22 - May 29 2005
Random Homes exhibited at VB-Photographic Centre, Kuopio, Finland
Feb. 11 - March 20 2005
Random Homes exhibited at Fotografins Hus, Stockholm, Sweden
January 1st 2005
My thoughts and sympathies are with all the people who have lost their lives, beloved ones and homes in South East Asia...
Oct. 23 2004
Gothenburg from above - Sarianna Metsähuone shows pictures of every day life from a new perspective (in Swedish)
GT/Expressen (Evening paper), Sweden
Oct 23 - Nov 28 2004
City Spaces & Random Homes exhibited together
Digital snapshots from the exhibition!
Röda Sten, Gothenburg, Sweden
August 2004
Random Homes & Forest Room exhibited at ValentinByhr, Gothenburg, Sweden
July 2004
"Hotar du mig sänker jag dig, trust me"
...sketching new work
July 11 2004 08:05 am
Tune in on The Swedish Radio P2 on the internet and listen to my "summer talk".
I talk about my photography, my tattoos, my son, my divorce and my Finnish roots...
It'll all be in Finnish and I also play good Finnish music like The Flaming Sideburns, Kwan...
May 19 2004
In front of the camera for a change...on a motorbike...
Göteborgs-Posten (Newspaper), Sweden
May 15 2004
Short listed for PhotoEspana, Descubrimientos 04. Portfolio review June 12-13 2004
PhotoEspana-04, Madrid, Spain
See also www.phedigital.com
May 8 - June 5 2004
Exhibition at Kunsthalle Vitehall, Kungsbacka, Sweden
Random Homes
October 24 2003
A review (in Finnish) of my exhibition at Lowe in Helsinki, Finland
The world seen with the eyes of a bungee jumper
Helsingin Sanomat (Newspaper), Helsinki, Finland
October 16 2003
I continue my work on the City Spaces-project and its' Gothenburg part
See the first photographs
October 2-31 2003
Exhibition at Lowe, Helsinki, Finland
Private and Public Rooms – Four Variations Of The Birds' Eye View
September 4 2003
Göteborgs-Posten writes about Iris grant
Tough competition for the grants
Göteborgs-Posten (Newspaper), Sweden
August 28 2003
I receive Iris grant for my work City Spaces
www.kvinnorkan.se/iris/index.html
July 2003
I start the photographings of my City Spaces-project
See some of the photographs and documentation from Helsinki
March/April 2003
I represent Finland on the billboard exhibition Women 2003 in Copenhagen, Denmark
See documentation
February 2003
I receive a grant from The Cultural Foundation of Finland for my work City Spaces
www.skr.fi